RHS monthly offers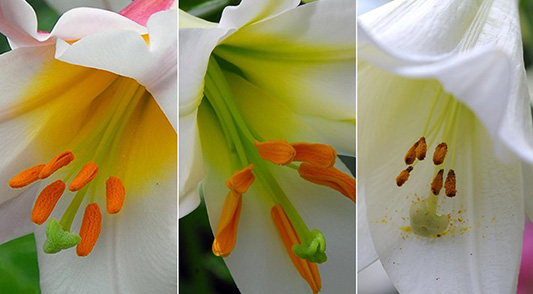 RHS BEST WHITE LILY COLLECTION
MULTI-BUY - BUY 3 COLLECTIONS (3 OF EACH BULB) FOR £15.98 AND SAVE £7.99
Highly prized for their showy flowers, lilies come in a variety of shapes, colours and sizes, and many of them are grown for exhibition. The lilies chosen for this collection however all produce highly scented white flowers that will look wonderful in midsummer when planted in borders or pots.
Consists of: Lilium regale, Lilium regale 'Album', Lilium longiflorum' White Heaven'
RHS BEES & BUTTERFLIES DAHLIA COLLECTION
MULTI-BUY - BUY 3 COLLECTIONS (3 OF EACH TUBER) FOR £19.98 AND SAVE £9.99
These single dahlias are ideal for encouraging bees and other pollinating insects into the garden. A wonderful addition to the mixed or herbaceous border, the flowers are also excellent for cut arrangements.
Consists of: Dahlia 'Happy Single Wink' (PBR), Dahlia 'Moonfire', Dahlia 'Bishop of Leicester'
More offers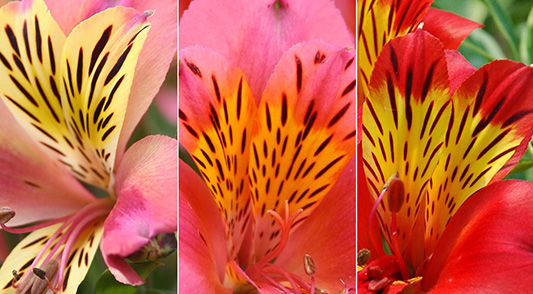 RHS AWARD WINNING ALSTROEMERIA COLLECTION
MULTI-BUY - BUY 3 COLLECTIONS (3 OF EACH PLANT) FOR £25.98 SAVE £12.99
Prolific and colourful, the Peruvian lilies in this collection will start flowering in summer, and usually continue until the first frosts. These hard-working perennials can play a valuable role in mixed or herbaceous borders, and their flowers last well after being cut and added to fresh arrangements.
Consists of: Alstroemeria 'Spitfire', Alstroemeria 'Sirius', Alstroemeria 'Cahors'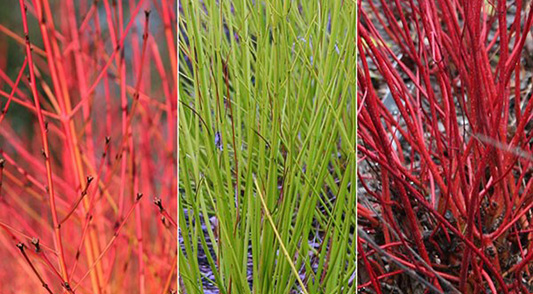 RHS CORNUS COLLECTION
MULTI-BUY - BUY 1 COLLECTION (1 OF EACH PLANT) FOR £13.98 SAVE £6.99
The cornus in this collection have been selected for their spectacular autumn and winter colour. Adaptable and easy to grow deciduous shrubs, they are invaluable additions to the garden during the colder months, when their foliage turns fiery shades before dropping to reveal their colourful bare stems.
Consists of: Cornus sanguinea 'Midwinter Fire', Cornus alba 'Sibirica', Cornus sericea 'Flaviramea'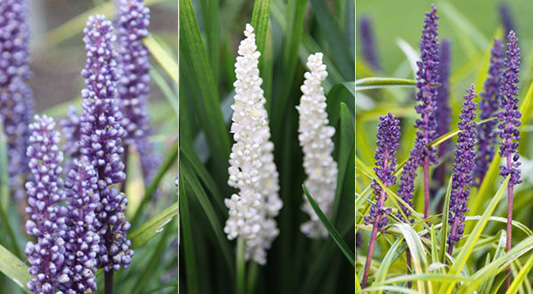 THE RHS LIRIOPE COLLECTION
MULTI-BUY - BUY 3 COLLECTIONS (9 PLANTS) FOR £46.97 AND SAVE £10
Hard-wearing and handsome tuberous perennials, which if left undisturbed, will slowly spread by underground rhizomes to form luxuriant carpets of grass-like, evergreen foliage.
Consists of: Liriope muscari , Liriope muscari 'Monroe White', Liriope muscari 'Variegata'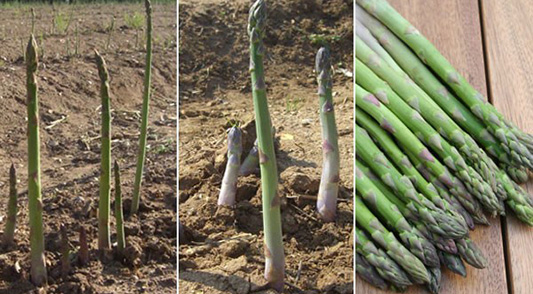 THE RHS ASPARAGUS COLLECTION
MULTI-BUY - BUY 30 CROWN (10 OF EACH) FOR £30 AND SAVE £18
Eagerly awaited each year, Asparagus is one of the first vegetables to be harvested in the garden. It is packed full of vitamins C & E, particularly when eaten straight from the garden.
Consists of: asparagus 'Mondeo', asparagus 'Pacific 2000', asparagus 'Guelph Millennium'